When I began writing my blog, I was warned that I shouldn't start it unless I was committed to writing on a regular basis.  You can see where that went.  I've taken a seven month sabbatical—time does go by fast when you're having fun.
Since my last blog entry, I've given speeches about Alzheimer's and caregiving in Montreal; Greenwich, CT.; Baltimore; San Francisco; Dublin; Berlin; Luxembourg and Paris. My photographs from I Still Do have  recently been on exhibition in Berlin and Paris and are currently in museum shows in San Diego (MoPA) and Daytona Beach, Florida (SMP.)  It's clear to me that people around the world want to understand the personal stories behind the Alzheimer's statistics—and art is a way for them to connect very personally and very viscerally with a disease that is often still hidden.   Seeing how people bond with Ed through my photographs of him, and by extension connect with others with AD, is something I find very rewarding and touching.  For me, photographing Ed has enabled me to give shape to something that's shapeless and a voice to something that's been silent.  It's been a way for me to confront Alzheimer's using the only weapons I have.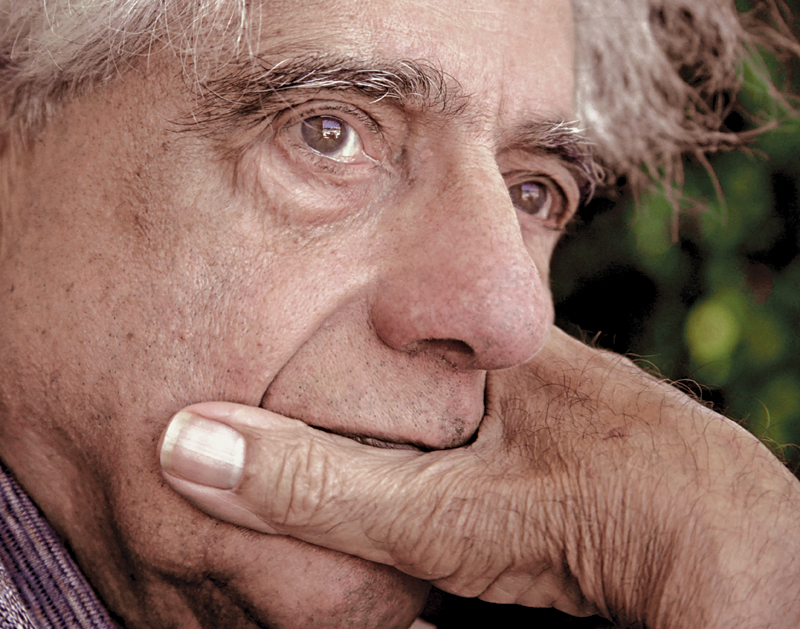 Ed, by being my model, my muse, my husband, my best friend—and, always, my cheerleader—has given me a very great gift.  He's also touched thousands of people whom he'll never know.
Since we're in the season of Thanksgiving, I will add that Ed and I are doing well even though his Alzheimer's has progressed. Our conversations are less complex and wide-ranging, but we still understand each other. We go for walks in the facility in which he resides or we sit in the sun holding hands.   Last week, Ed had forgotten who I am and that we're married—what he told me, though, is that I'm his best friend.  That, and dinner with my family, make this a very good Thanksgiving.
When caregivers ask me for advice, one of the things I suggest is that they ask for help.  And to ask for specific help.  I can say this with the deep conviction that comes from experience;  it took me eight years to ask anyone for help.
These were some of the voices in my head which held me back:  I should be able to do everything myself; if someone wants to help, they'll offer to do so;  I don't want to feel obligated.  And then there's "I can stay by myself, I don't need a babysitter."  Sorry, that last voice wasn't in my head but coming from my husband's mouth.  So, between my unwillingness to ask for assistance and Ed's unwillingness to let anyone but me care for him,  I waited 2920 days before asking Ed's children to stay with him for a week so I could take some time off.
When someone says to you "What can I do"—tell them.  "Would you please stay with my wife on Monday afternoon so I can have lunch with friends?"   "Would you take my mother to lunch tomorrow so I can get my hair cut?" "Will you stay with your grandfather for the weekend so dad and I can get away?"  Time off is energizing—don't wait eight years to find out.
Earlier this week, friends of ours from Virginia stayed with me for several days.  It was wonderful spending time with them—lovely, easy and stimulating.  We talked about everything, as friends do, including Ed.  We reminisced about the time Ed made his fourth hole-in-one and how I held a surprise party for him and gave everyone a baseball cap with FOA embroidered on the back.  FOA stood for Friend of Ace; Ed had first been called Ace when he was a young pilot in the Naval Air Force.  Our friends still have, and wear, their caps.   
We looked through their copy of I Still Do together—laughing at some images and choking up over others.
I dropped Ed's name into conversations; we talked about him as he was then and we talked about him as he is now.  We talked about Alzheimer's.  And we talked about their recent travels,  their family and mine, our mutual friends, food, world affairs—the usual range of subjects.
I'm grateful for good friends—and I'm glad that Alzheimer's no longer lives in our closet.   Alzheimer's should be part of our conversations and something we can discuss freely with friends.  I remember the dark old days when I couldn't talk about it;  it wasn't very long ago.